N.C. Historical Marker:
John Sprunt Hill
(1869-1961)
Banker and attorney.
Leader in the Credit Union
Movement.
Benefactor of the UNC Library.
Lived here.
John Sprunt Hill was one of North Carolina's most successful and distinguished bankers, he said...
❖

"Credit Unions are not banks. Banks are aggregations of money; Credit Unions are aggregations of men [and women!]."
❖

"Credit Unions capitalize the character of the membership."
❖

"A Credit Union organized within a group, the members of which have no credit problems, obviously fills no need and organizations of this type should not be encouraged."
❖

"Credit Unions increase the general prosperity, and thereby improve the community and its other businesses, helping others to attain a better economic status."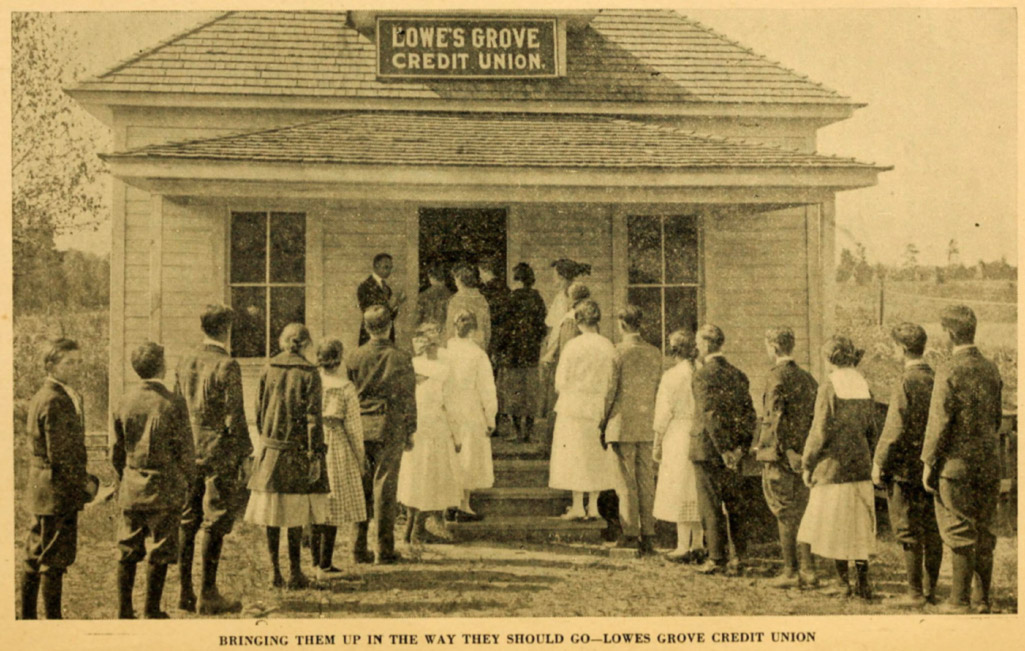 ... there was a time in the past when bankers not only sought to make money, but also sought to make a real difference in people's lives.